Stays that include the following days require a night minimum: Fri, Sat
Sorry, but the dates you selected require a night minimum stay. Please adjust your search and try again.

Cable TV
Full Kitchen
Dishwasher
Oven
Grill
No Smoking
Outdoor Shower
Screened Porch
6 Bedroom
Oceanfront View
1 King
4 Double
Pawleys - South
Assigned Parking
WiFi
Washer/Dryer
Covered Porch
Stove
Hammock
Fireplace - Wood
Sleeps 15
2.5 Bathroom
Creek Dock
1 Queen
3 Twin
This original Pawley's Island home was built in the mid-1800s and is filled with unmatched historical character and charm. The property is ocean and creek front, and is located in the quieter, historical district on the southern portion of the island. The layout involves a main house and a guest house. There are also two historical servant houses on the property which may not be entered.
A large, stunning porch wraps approximately 3/4 of main house. Part of the porch connects the main house to the guest house for easy access. There is a shaded side yard by the porch filled with live oaks where children love to hang their Eno-style hammocks. The side yard has a view of the creek coupled with sounds of the ocean. There is a covered look out on the beach side of the property with a small table and bench seating that easily seats 10-12 people. There is a covered dock on the creek with bench seating that can easily seat 12-14 people.
The main house and guest house have a total of 6 bedrooms, 2 full baths, 2 half baths, 3 water closets, and 4 bedroom sinks. There is also an open outdoor shower with hot and cold water. There are two large eating areas. One eating area is on the "breezeway" which is next to the kitchen (seats 6-10). The large "breezeway" room was added to the house long ago to connect the once separate kitchen to the main house. The second eating area is a formal dining room (seats 12-14). The dining room table doubles as a ping pong table which leads to great entertainment for all. There is also a small breakfast table located in the fully-equipped kitchen (seats 3-4). There is a side-by-side refrigerator/freezer in the kitchen with an ice maker. There is an additional full-size refrigerator and an additional work sink located in the workroom, which is next to the kitchen.
The main house and guest house are heated and air conditioned. They are also equipped with cable, wi-fi, and a ground-line phone.
Keep reading for a detailed description of bedrooms, bathrooms, beds/cots, and TVs.
Main house downstairs: The Main house downstairs has 2 bedrooms with a full bath in between the bedrooms. The spacious master bedroom has a queen bed, an army cot and a TV. The smaller downstairs bedroom has a double bed and a crib. In the living room, there is an additional cot that is located directly outside of the master bedroom which can be used for sleeping if needed.
Main house upstairs: The main house upstairs has two bedrooms. The upstairs ocean-front bedroom has a 1/2 bath, a bedroom sink, two double beds, an army cot, and a TV. The marsh-facing bedroom has a bedroom sink, an adjacent water closet, private toilet, two twin beds, and an army cot.
Guest house: The guest house has two large bedrooms, both of which have views of the marsh. The downstairs bedroom has a water closet, a bedroom sink, a king bed, and a TV. There is a full bath adjacent to the downstairs bedroom. The upstairs bedroom has a water closet, a bedroom sink, a double bed, and a twin bed.
Parking: There is parking for 6-7 vehicles, with each car being able to enter and exit without having to juggle vehicles. The property can accommodate several more cars if they are double parked. The driveway is semi-circular, so there is no need to back out onto Myrtle Avenue.
AMENITIES:
Blender
Dishwasher
Microwave
Garbage Disposal
Charcoal Grill
Screened Porch
Phone
Cable
TV's 3
Wi-Fi
Washer/Dryer
Central AC
Window AC
Open Outdoor Shower
Creek Dock
2 Full Baths
NO Smoking
NO Pets Allowed
Mac Occupancy - 15
Rates displayed above are based on a 7 night stay.
Counting Stars
Casa Up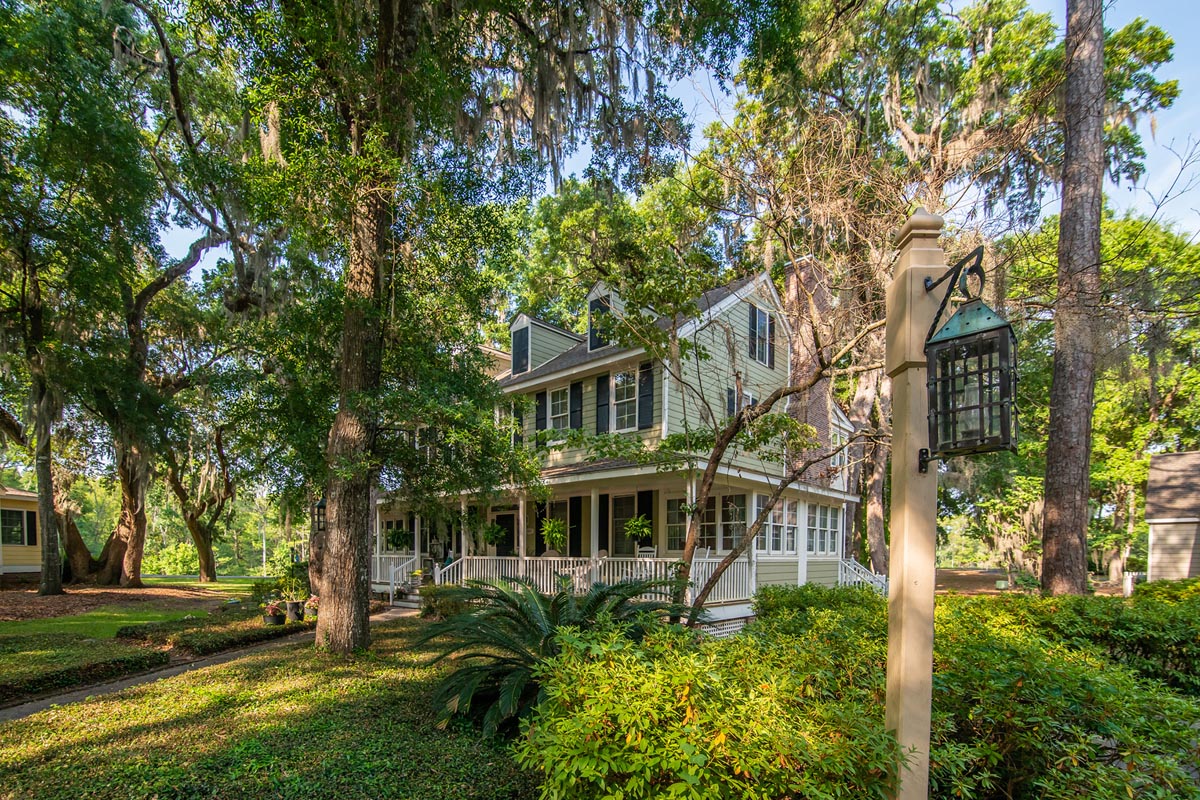 Oak Grove Cottage
Contact Us
546 Myrtle Ave
Pawleys Island, SC 29585
GPS:
33.41615990863527,-79.12933231885182