With 2020 in the past, we're excited to begin planning vacations to the Litchfield Beach and Pawleys Island area in 2021. We want to update you on what to expect as we continue to take extra precautions to ensure you have the safest getaway possible. From travel info and safety tips to open attractions, here is some important area information to review as you begin booking your upcoming vacation to Pawleys Island, South Carolina.

Litchfield Beach and Pawleys Island Travel Info:
The travel ban has been lifted in 2020 – There are no restrictions in Litchfield limiting visitors travel in and out of the area
All beach accesses are open and will remain open – Guests are encouraged to be safe and socially distance
Masks are required only in public indoor areas – To keep patrons safe, face coverings are required when indoors in public areas
Area restaurants are open – Dining is available and all restaurants are following CDC protocols/recommendations and practicing social distancing
Area attractions are open – Visitors are encouraged to practice social distancing and wear a face covering when necessary when visiting area attractions
At Litchfield, the Bridgewater, Summerhouse, and Indoor Pool Complex are open. Community pools remain closed. – Guests are encouraged to practice social distancing when enjoying pools around the property.
Coastal Dish is open for breakfast – It is still a buffet, but for safety reasons, items are plated for guests by an employee.
The Deck will be open Spring, Summer, and Fall seasons – Guests are encouraged to practice social distancing when dining.
Tips for Traveling Safely in 2021:
Unfortunately, the coronavirus isn't going to go away overnight, but there are still ways to plan a getaway to Litchfield Beach safely. Here are some tips on how to remain safe and healthy while traveling:
Less pit stops the better – If planning on traveling on the road, pack food and drinks to make fewer stops.
Hand sanitizer – Make sure to bring along a hand sanitizer to keep on you throughout your trip. The best kind to use is at least 60% alcohol.
Face coverings/social distancing – Bring along face coverings to wear in public indoor areas and practice social distancing. It's suggested to keep at least 6 feet of space between another person.
Disinfect – While housekeeping thoroughly cleans every room before a guest check-in, the CDC recommends disinfecting and cleaning all highly touched surfaces such as remotes, door handles, light switches, etc. upon arrival
Ventilation – Keep ceiling fans turned on to ensure a constant circulation of air.
Feel sick, stay home – The best advice we can give any guest is to not travel if he/she is experiencing any symptoms of coronavirus.
Area Attractions that are Open:
Outdoor activities are encouraged during coronavirus because of open-air and ease of social distancing. While the beach will remain open, there are a few other attractions to add to your itinerary that are open for business:
Brookgreen Gardens – Visitors are invited to meander through picturesque sculpture gardens of the beautiful Brookgreen Gardens.
Hammock Shops – Down the road from Litchfield Beach is the Hammock Shops Village, a collection of 22 stores and 2 restaurants. This outdoor shopping plaza offers the opportunity to sip and sample wine at the Coastal Wine Boutique, discover your next holiday ornament at The Christmas Mouse, or purchase a classic hammock that's perfect for relaxing at the Original Hammock Shop. No matter where you shop, you're sure to find a few one of a kind souvenirs.
Huntington Beach State Park – Did you know Murrells Inlet has a castle? If you've never checked out Huntington Beach State Park, you'll want to add it to your list of must-see attractions. Home to Atalaya Castle, the once winter home of Archer Huntington and his wife Anne, this state park offers bird watching, nature trails to explore, and much more.
If you have any additional questions, we are here to help. We're excited to help you plan your next safe getaway to Litchfield Beach and we offer a variety of accommodations to fit any size group and budget. Look forward to seeing you in 2021!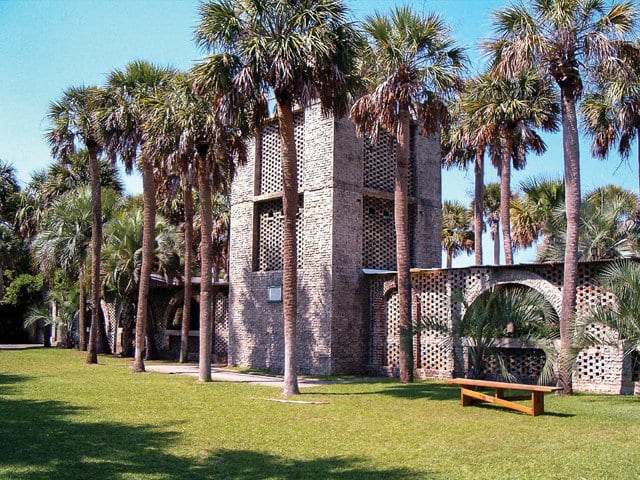 Can't Miss Photo Opportunities Around Pawleys Island Pawleys Island has earned acclaim from top vacation sources like TripAdvisor and Conde Nast, ranking as not only
Read More »