Stays that include the following days require a night minimum: Fri, Sat
Sorry, but the dates you selected require a night minimum stay. Please adjust your search and try again.
Late Winter Oyster Roast in Murrells Inlet
Courtney Martin | 21 Feb 2017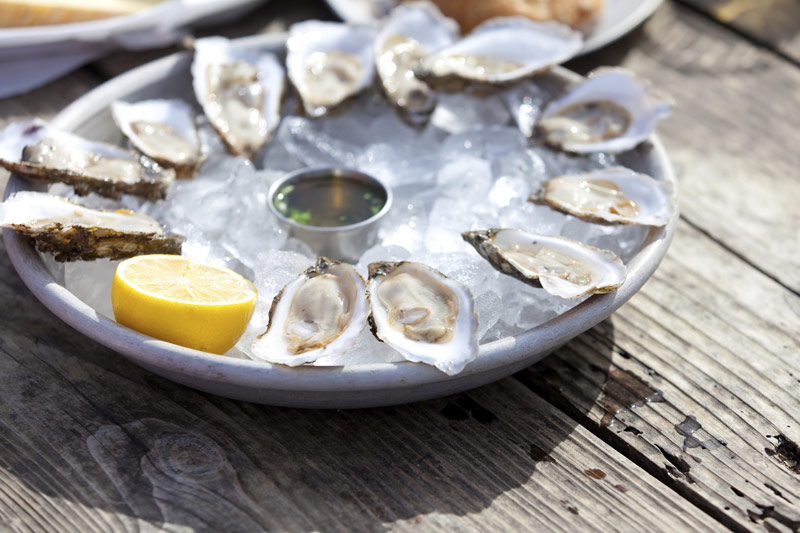 In February in the Myrtle Beach area, the weather begins to change. With sneak peaks at Spring temperatures, we look forward to blooming flowers, warmer weather, and beach days. However, most days and nights maintain that degree of bitterness that southerners associate with Winter. And what's a better combination to warm up in the late winter than hot, steamed oysters and a delectable Bloody Mary? Visit On the 1/2 Shell in Murrells Inlet, South Carolina on Sunday, February 26, 2017, for an afternoon of yummy eats, thirst-quenching beverages, and live entertainment.
The fun begins at 11 a.m., with the event ending at 6 p.m. Enjoy all-you-can-eat oysters for $30 per person, as well as $15 per person for Bloody Mary samples from the area's best bartenders! Save $5 with the VIP AYCE Oysters and Bloody Mary package for just $40 per person. Think you're the eminent Bloody Mary critic? Then be a judge and vote for the best Bloody Mary on the inlet! Tickets will be sold for featured brews, and various food and beverage items will be available for cash purchase as well.
Experience the sounds of the inlet, with live performances from the following bands: Sweet Sweet, Winchesters,Oracle Blue, Dubtown Cosmonauts, and the IZM main stage. Oceans Orange and Throwin Peanutz at Monkeyz will be playing the after party from 6 p.m. -10 p.m.
Food trucks and vendors will fill the area, and all proceeds from this year???s event will support efforts to "promote an anti-litter and anti-plastic bag campaign, and creating Ocean Friendly Gardens at public locations around the Strand."
If you're a fan of oysters, Bloody Mary's, cold brews, live music, and casual interactions, then be sure to take part in the Murrells Inlet Oyster Roast and Bloody Mary Contest, taking place at Oysters on the 1/2 Shell on Sunday, February 26, from 11 a.m. to 6 p.m. and beyond!